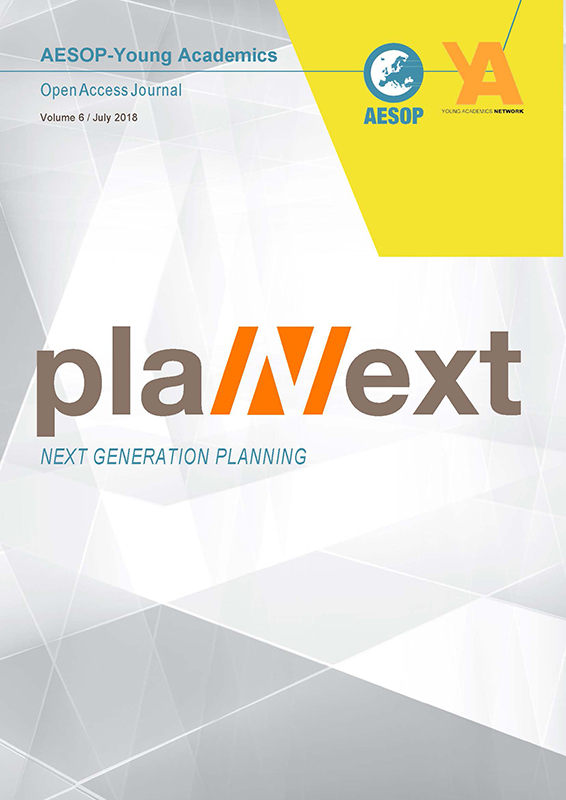 Research article
This paper introduces an alternative means of evaluating the performance of planning support systems. These systems that were originally developed to support the professional tasks of planners have been assessed primarily based on their task-technology-user fit. During the tasks of early planning phases, planning actors attempt to adapt planning issues out of their 'wicked' state and into clear directions for action by means of communication. The search for better support of adaptations that result from these complex, multi-actor communications requires a more dynamic means of evaluating...

Zoning regulation is considered as a tool used by government to control developments to ensure sustainability. In Ghana where about 80% of lands are held under customary land tenure systems, implementation of residential standards, which is a government function may conflict with customary norms of holding land. This paper uses case study to examine the implementation of residential policies and enforcement of residential standards in areas under customary land tenure in Ghana and if these policies and standards affect the enjoyment of land rights in the context of customary land...
Book review
In Planning Matter Robert Beauregard explores the contribution of actor-network theory (ANT) to the study and practice of planning. This is a difficult task since ANT is not a theory in the traditional sense, that can be applied to phenomena and render explanations. Perhaps, it is best described as a method that informs a relational understanding of specific situations. It is also a tricky task because it implies seeing a modern discipline through the lens of a literature that claims 'we have never been modern' (Latour, 1993). Beauregard (1989; 1991) has long grappled with the tension...